Virtual Accountability Buddy
it's your time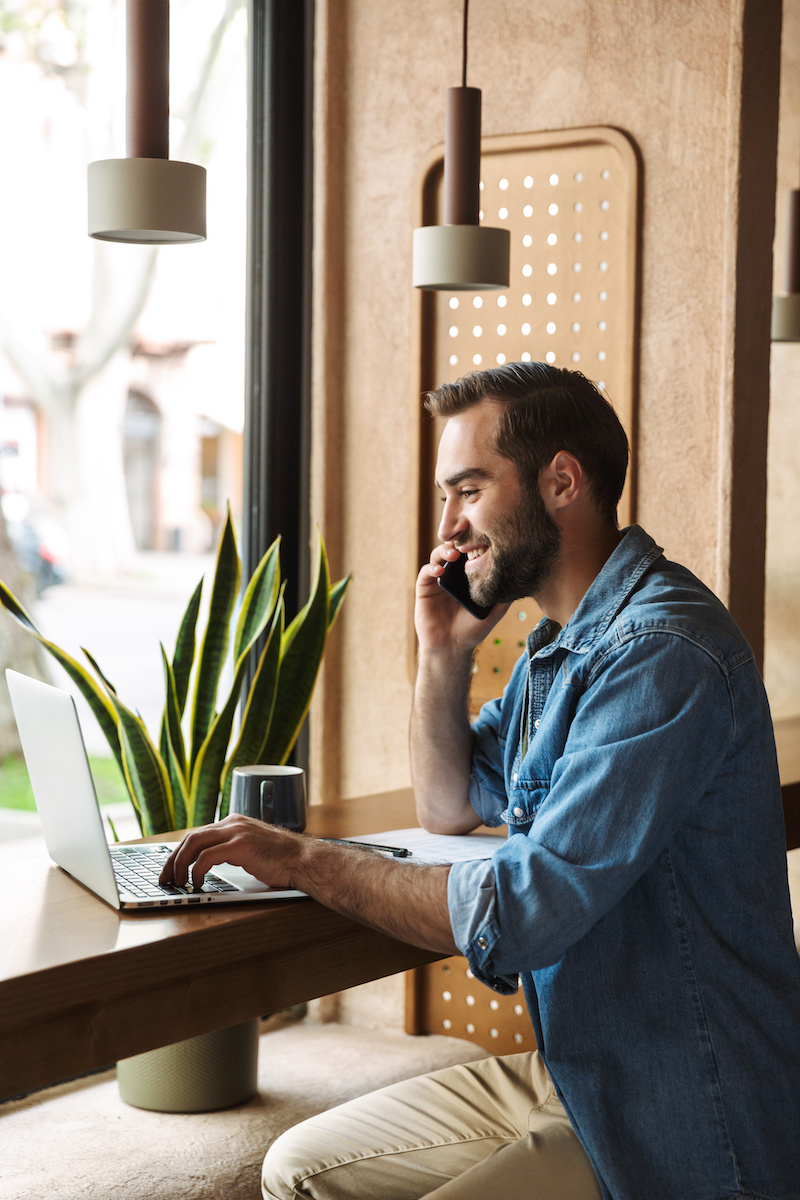 The best way to stay on track to reach your goals is to have a buddy…
Someone to check in and hold you accountable. "I'll do it later." Sound familiar? Let me help you break out of that comfortable slump and get #AccountableAF.
**May qualify for approved medical expenses through health savings accounts.  
The Virtual Accountability Buddy system will keep you focused by streamlining your tasks and breaking down lofty goals into attainable chunks.
We will also work to create sustainable lifestyle & career changes by understanding why you make certain choices.
Brain Dump
Simply provide everything on your mind – tasks, goals, you name it!
Get Organized
I'll take it from here, make sense of the mess, and help you get organized.
Hit Your Goals
Start succeeding, living your best life and realizing your true potential!
Lauren S. (Uniontown, PA)
I really liked working with Meghan through the Accountability Buddy program. She was a fantastic resource for organizing my thoughts and goals. With her support I was able to see progress in several aspects of my life; health, personal and career! 
Jenna M. (Pittsburgh, PA)
Working with Meghan on my 2020 goals has been absolutely instrumental in my productivity towards reaching them! Having someone not only holding me accountable but cheering me on, offering suggestions & solutions where I'm struggling, and visualizing my progress for me has been a game changer.
Elizabeth P. (San Francisco, CA)
Meghan been really great at helping me focus on my most critical tasks. She listens intently and then offers creative ideas about how to move difficult projects forward. Not only are things progressing, but I'm not feeling overwhelmed. She's helped me create a sense of well-being and balance in my life so I can put my best effort into my tasks while taking time to care for myself. Seeing as it's still early into 2020, I can't wait to see what I'm going to accomplish for the rest of 2020 with Meghan in my court.
E.J. K. (Los Angeles, CA)
It turns out that I did need a gentle nudge approach! Meghan is amazing! She's not a drill sergeant, but I feel super motivated after our conversations. With Meghan's approach, I feel consistent and steady when thinking about personal goals and pursuing them. She has a troubleshooting approach when I come to her with my obstacles and challenges, and I was very surprised at how accessible she is. The times when I feel unmotivated and can't get it together, Meghan reminds me not to be too hard on myself and that my goals are do-able. The tools she has are also adaptable and user friendly. Super glad to have found Meghan! =)
Lindsay S. (Pittsburgh, PA)
I have Meghan to thank for some very important changes in my life lately – especially in the entrepreneurial realm. I doubt I would have launched my online business, Punk & Pie Circus, so quickly and with as much fervor had Meghan not been in my corner. She is one of my biggest advocates and helps me refine goals, stay on track, and keep my chin up when the inevitable bumps in the road occur. If you could use some help tackling an important endeavor in your life, look up Meghan at Pgh Dreamer Productions. I can't recommend her enough!
Amanda S. (Omaha, NE)
Meghan has helped me get out of a slump, and be productive again! My general goals have become specific, with deadlines and achievable steps. When I first signed up for accountability, I expected to make myself a weekly to do list, and have a weekly confessional call. To my surprise, Meghan breaks my to dos into daily goals on a calendar for each week. Talk about going above and beyond! The meetings are less guilt confessional, and more coaching. She's reins me in when I make too much work for myself, and keeps me from dropping important tasks that I procrastinate on. I can't recommend her enough.
Jessica S. (Pittsburgh, PA)
Megan is extremely easy to talk to. She encourages ideas and helps to put out goals or solutions to any work related issue. If you're seeking someone who can help you organize your thoughts, make a plan, and go for it, you've come to the right place!
Alexander G. (Belmont, CA)
I have been using Meghan services for about 2 months. mI have nothing but praise for her insightfulness, reliability and professionalism. I do not hesitate to recommend her to anyone looking for an accountability partner.
Elyse K. (Pittsburgh, PA)
Meghan is a very down-to-earth person that comes off as both a close friend and mentor. She takes all of the things you would like to accomplish against stuff happening in your life and sets manageable expectations that help you achieve your goals. Very flexible and understanding of hectic schedules. Meghan helped me turn a pipe dream podcast into a reality, and continues to encourage me to reach even further. Sometimes you just need that extra brain and push to do something new – or even something relaxing that you rarely find time for. Meghan is that person and more!
Drew B. (Los Angeles, CA)
Meghan has helped me stay on track with my goals and adding daily habits. She is easy to work with, reliable and encouraging.
Kat C. (Baltimore, MD)
Meghan has helped me stay on track with the Accountability Buddy Program. She helps me set realistic goals and helps plan a way to achieve them. I was just getting out of college and wasn't sure what to do next. Meghan gives amazing advice and is always there to listen.
Mike L. (Roxbury, MA)
Meghan has been such a huge help. I really struggle with prioritizing and with following through, and she's been a huge help. She helps me to asses how much time I really have, and keeps me focused on the steps that are most crucial to my goals- plus, reporting to her each week has given me a boost of motivation. I would highly recommend her!
Trish C. (Pittsburgh, PA)
Meghan's Accountability Buddy (and Mindful Movements) has been a complete game changer for me. She is AWESOME! No more feeling overwhelmed, exhausted, defeated, and like a failure. I'm getting stuff done and feeling great about it! From making myself and my health more of a priority to getting more organized around the house and at work to even prioritizing and tackling all the holiday to do lists! Nothing is too big or too trivial for her. Meghan brings so much to the table. We've already accomplished so much; I'm really looking forward to working with her in 2022! You don't know what you're missing; give her a try. I promise you won't be sorry!
real-life solutions
What Do I Get?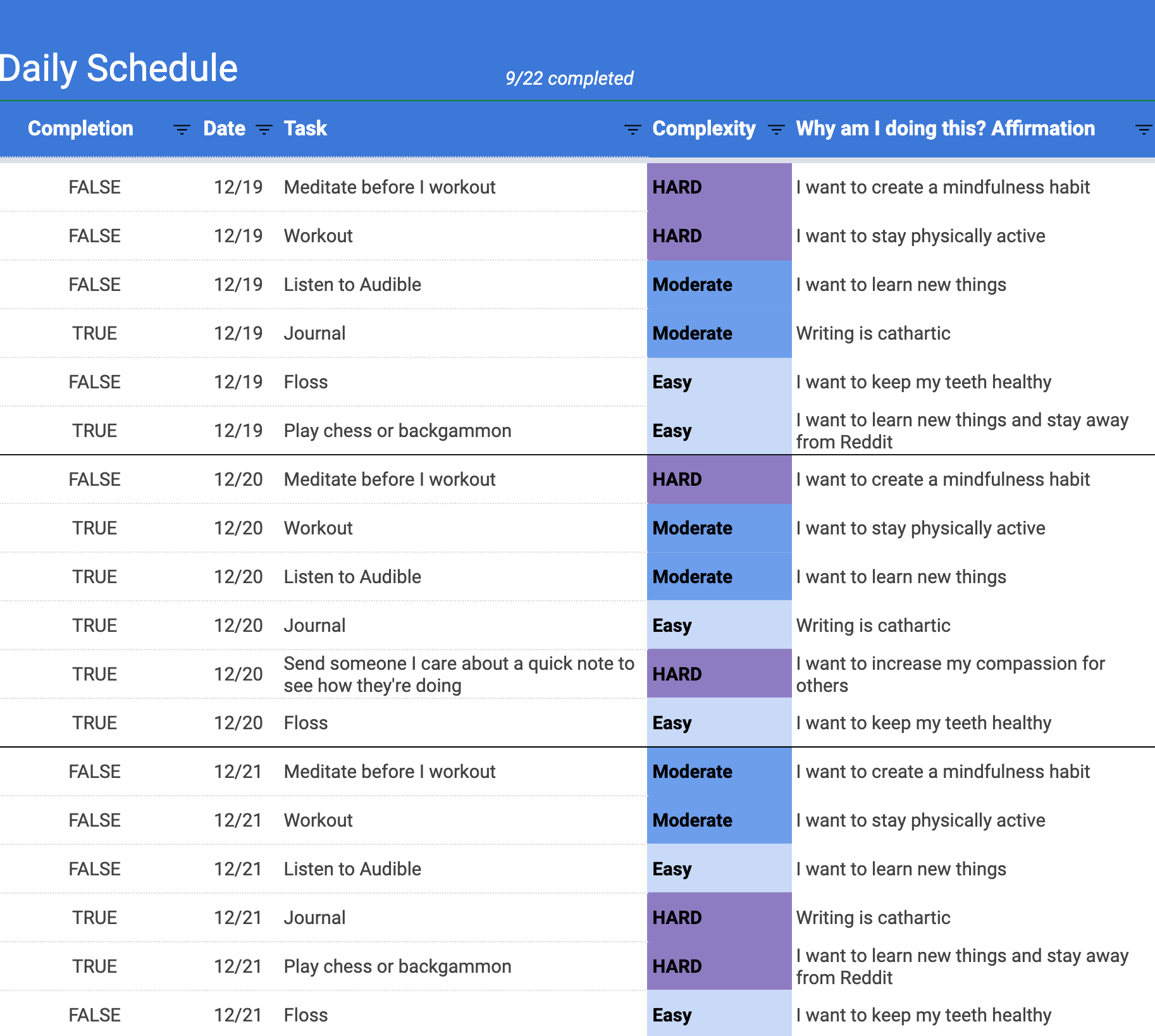 Customized prioritization of your tasks in a checklist, daily schedule, or general worksheet with:
Target deadlines
Complexity ranking
Affirmations
Life categorization
Visual progression to literally see your task completion.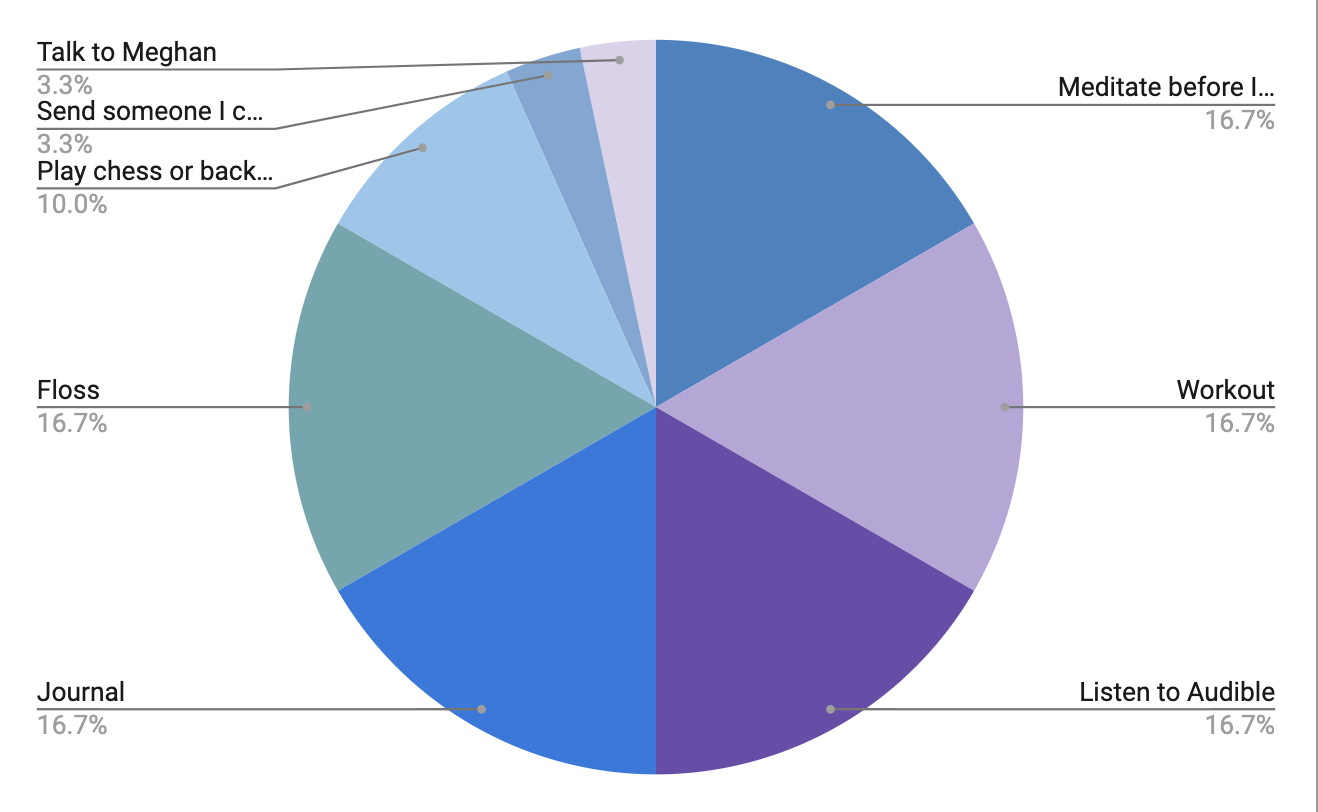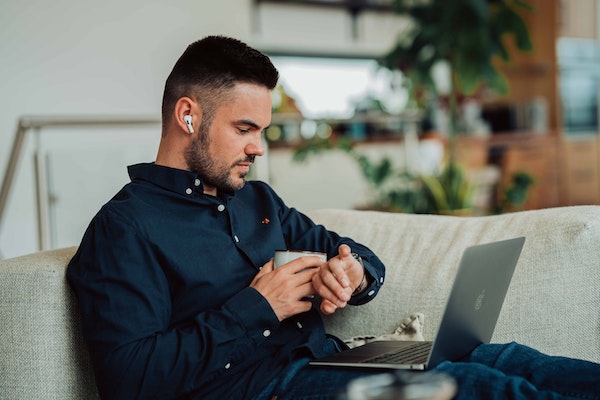 Personal check-ins from a third-party, unbiased opinion.
One-on-one discussions
I'll be a partner and advocate of your progress
You will sustain your improved lifestyle